Martial Arts Articles & Blog Announcements Sent to Your InBox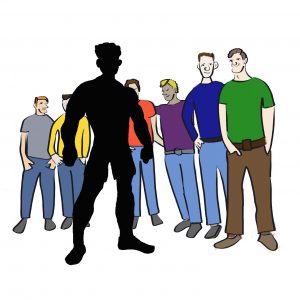 You love martial arts and crave getting ever better. You really enjoy reading practical martial arts advice — the stuff that will really help you to improve your skills.
You want an edge … an advantage over the same ol' – same ol' …
BUT YOU DON'T WANT A BUNCH OF ADS FOR EXPENSIVE COURSES OR PROGRAMS!

You also don't want to be inundated with SPAM.
Good Martial-Arts Information Emailed to You
You've been searching for good martial arts information, delivered regularly, to your inbox. You don't want fluff. No, not at all.
You want advice that will make a difference.
Occasional humor is fine. And you like interesting martial arts blog posts, as long as the focus is on practical self-defense.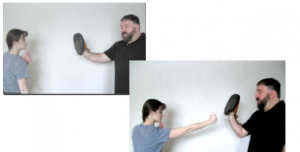 You don't expect to get all your knowledge and skills from a few online articles, but you do think that knowledge is the key, and a useful tip here and there could ultimately make the difference.
You're the type who is open to solid suggestions that may tweak the way you think about self-defense.
You want to improve … to get that edge in martial arts … that advantage that leads to solid confidence in your ability to protect yourself and your loved ones.
Does the above sound like you?
If so, you'll enjoy getting The Advantage Martial Arts Newsletter (Sign up in the upper right.)
You'll get:
an immediate download of the gift ebooklet, Elbow Strike Counters
quick tips that you can try immediately
articles to help you plan and improve your self-defense abilities
information on dealing with multiple attackers
tactics that will give you the edge over your enemies
links to articles not available in the blog post section (FREE access for newsletter subscribers only)
announcements of ebooks and books on practical martial arts (After all, I am a martial arts author, so occasionally I want to tell you about one of my works.)
links to some quick how-to videos on martial arts and self-defense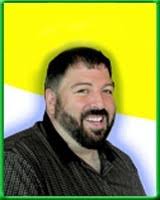 My main objective with this site is to help you get a martial arts advantage. In order to make full use of AdvantageMartialArts.com, you need to join the newsletter list.
Don't worry. I won't SPAM you; I promise. I treat others the way I want to be treated. As mentioned above, I will occasionally tell you about a pertinent book or ebook, and make a few recommendations … for your benefit. And more often than not, I give you a FREE option, too.
Sign up now, and get instant access to your gift, the valuable ebooklet, Elbow Strike Counters.