What Is AdvantageMartialArts.com and Who Is Keith Pascal?
This practical martial arts blog, AdvantageMartialArts.com is for all martial artists who desperately crave getting an edge in this world.
If you're one of those, then you don't want to do the same things, in the same ways, as everyone else. You instinctively know, you won't get anywhere with the same ol' – same ol'.
It might not be a major shift of martial arts style — maybe just some tweaks in timing, angles, or the way you look at a series of techniques.
Enter the AdvantageMartialArts.com Blog…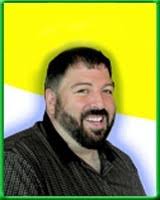 My name is Keith Pascal, and I've been a martial artist most of my life. (I started in 1966, when I was only six years old.)
Even though, I have studied several different martial arts styles, Steve Golden, an original Bruce Lee and Ed Parker black belt, has been my main teacher since 1980. I hold teacher's certification under Steve in Twin Dragons Gung Fu and Jeet Kune Do (JKD).
I turned away from high school teaching and became a full-time martial arts author in 2000, and I have never looked back.
After all these years, I still love talking practical martial arts and self-defense. I would be honored if I can give you a martial arts advantage by reading this blog, signing up to the newsletter, and reading some of my books and/or ebooks.
May you get an edge in martial arts and hone your skills like never before!
Keith