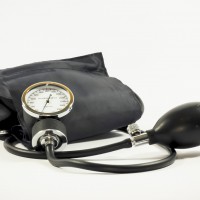 Don't Fool Yourself: This Martial Artist Fights the Biofeedback Machine
by Keith Pascal
Can a martial artist really control his or her autonomic functions of the body?
Reality of realities, a few years ago, my doctor diagnosed me with high blood pressure.
It ran in my family, but I thought, for some reason, that it would pass me by.
Hmm.
Since the diagnosis and the obligatory daily medicine, I have made it a point to check my blood pressure once or twice a week.
Note: I have a big arm; we bought three different kind of blood pressure cuffs for our home. None of them work on me. After trial and error, we found that the supermarket closest to our house has the machine that most matches the readings that I get at the doctor's office.
Realizing that I was going to "measure something over time," I thought that this would be the perfect time for a little experimentation.
Martial Artist Experiments with Visualization
You'd think that I'd experiment with weight loss and increased exercise, maybe completely redesigning my diet … something like that. That would have been a practical, logical way to make use of this measurement tool.
Practical? Oh, well …
I wanted to see if I could control my blood pressure with my mind. Could I lower the reading with some simple thoughts?
I have always known that the mind is a powerful instrument. In the 1980s, I had perfected the ability to think my hands warm….
Note: If you're interested in the story of the braggingly-bossy wing chun artist who visited my town, and inadvertently showed me that warm hands in the freezing cold was a possible feat, just let me know.
So, in the same vein as my mental hand warmer, I created some visual images to facilitate the lowering of the blood pressure.
As I slipped my arm into the ringed cuff down at the store, I filled my mind with images of the North Fork of the Willamette River — lying on a  giant boulder, basking in the sun, with a nice picnic lunch, a swim in the river with the dogs … ahhhhhhh!
And nothing!
My blood pressure was as high as ever.
Each time, I filled my brain with calming thoughts, one image more vivid than the next.
No luck.
So, I tried a visualization technique, straight from the pop psychology books … I imagined myself in an elevator, going down, lower and lower. At each floor, the elevator car is filled with a color, each more calming than the previous.
Nope. Again, no change in the blood pressure.
Can the Brain Really Lower Blood Pressure?
This was getting puzzling, and I wanted a change, so my BP didn't force me into upping my medicine level. And I was determined not to check my pressure every day … I didn't want to make this into a stressful event.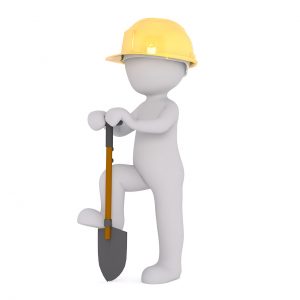 After the elevator imagery, I switched to having little workers repairing the lining of my arteries, making everything ship-shape for healthy flow. My construction workers mimicked the mental images that Joe Hyams conjured up to repair his broken bones in his hand in the famous book, Zen in the Martial Arts.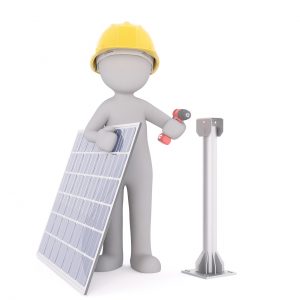 I'd sit at the machine, clear my thoughts, and then let the white-clad imagined nano-workers methodically lower my blood pressure with artery wall repair.
Note: I conjured this image, after a friend assured me that I couldn't affect my blood pressure with my brain, because it wasn't a question of lowering my heartbeat, but rather it had to do with the actual thickness and durability of the arterial walls.
Still, I wasn't successful.
Would You Like to Know What Finally Worked?
Last week, a little frustrated that my martial arts mind couldn't produce any results, I sat down at the machine, and thought, "Okay, body, You know what to do. You don't need specific directions from me. Just f-in do what it takes to lower my blood pressure! I don't care if you need little men working inside me, if you need to work on the heart, cell strength, whatever. I don't care if it's spinal imagery like in Energetics, or if I need the calming colors of the elevator. Body, just do what it takes."
"Just Do What It Takes!"
And then, as usual, I sat there for a minute before pressing the green button.
And BAM!
My blood pressure went down by almost 10% on one number, and by a fair amount on the other number, too. (Although not as much of a change.)
I couldn't resist … I tried it again the next day. First, I got a baseline measure. Then I walked around the store for ten minutes, shopping with my wife.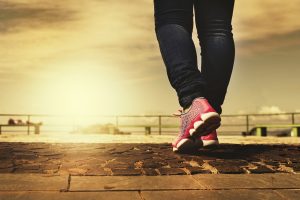 Usually, a walk raises my blood pressure, but not this time.
While making the simple command to do something to make the numbers appear lower on the machine, I had the thought to have my body shoot an imagined energy into the machine to lower the numbers.
Again, I was determined NOT to go too visual. I let my mind and body figure out how to work in concert at a mostly subconscious level.
Yet again, they numbers lowered by a hair more than 10%.
I'm on to something.
Thought of the Day
While I seriously doubt that Energetics allows one person to almost "magically" heal another person, I do think that there is some value in the practice.
Note: And I can support my doubt with some very logical arguments.
Maybe the "belief" that someone else is doing something allows your monkey mind to get out of its own way. Maybe that belief is exactly what's needed for your subconscious to be allowed to heal itself.
Just a thought.
Would You Like to See the Numbers?
A few days after writing this article, I went back to the supermarket and repeated the experiment with a few adjustments.
Would you like to see the results of a martial artist visualizing blood pressure improvement?
For better or worse, here's what happened …